UK Chapter
The Friends are delighted to announce the appointment of a new Chair of the UK Chapter. Vicki Firth fulfilled a wonderful role in creating this chapter and we would like to pay tribute to her for all her hard work in setting up this vibrant group. Vicki has decided the time has come for her to take a well-earned rest, and we are happy to announce that the position has been filled by Tina Macfarlane.
Tina is keen to maintain the links between the UK Chapter and Hong Kong. She can be contacted at [email protected].
Tina has kindly provided the following biography: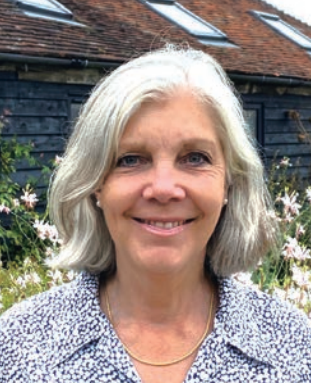 Although I left Hong Kong in 1998, after living there for nearly 15 years, I have been back many times. When I first arrived in 1981, my mother and I attended extra mural evening classes run by the Hong Kong University. I remember one on Japanese prints, an introduction to the Chinese Arts, and another I particularly remember, was the lecture on cricket cages given by the daughter of the owners of the much missed Honeychurch Antiques. They were so quirky I decided I'd collect them. Also, I could afford them! I returned to Hong Kong in 1989, after getting married in London, when I set up my own dental practice in Repulse Bay and became an active member of the Friends. I participated in, and even ran, a few study groups. I was always interested in Chinese and Asian cultures, particularly South East Asia. My mother was born in India, leaving before WW2 and partition. Her parents returned later, and my aunt married a tea planter in Assam. My family also lived in Singapore, and I grew up with Indian and Chinese things around me, with Singaporean food (my mother took cooking classes with Mrs Lee, Lee Kuan Yew's mother) and Malaysian textiles (I still have a couple of my mother's tailor made dresses in Songket, which she commissioned from the Malaysian weaver I can remember visiting), etc.
In 2010-11 I did the post-graduate Diploma in Asian Art at SOAS (three modules, Indian, Chinese, and Southeast Asian) followed by a fourth module (Japan/Korea) a year later. These were some of the most enjoyable years of my life. I continue to do the short courses periodically and aim to do the remaining two modules of the diploma (Islamic and Buddhist) one day.
Friends may remember me as Tina Horton, my married name, but I reverted to Macfarlane, my maiden name, a few years ago after my divorce.
I am very pleased to be part of the UK Chapter of the Friends. We are a small, rather dispersed group, but I have always thought, in the years since I returned to the UK, that it would be a pleasure to meet up with other members. Thank you to Vicki for getting it going. My aim is to try to organise gallery visits a couple of times a year and an annual social event. I hope that other UK Friends will contact me with ideas, and I will try to keep people informed about what's on.
Australian Chapter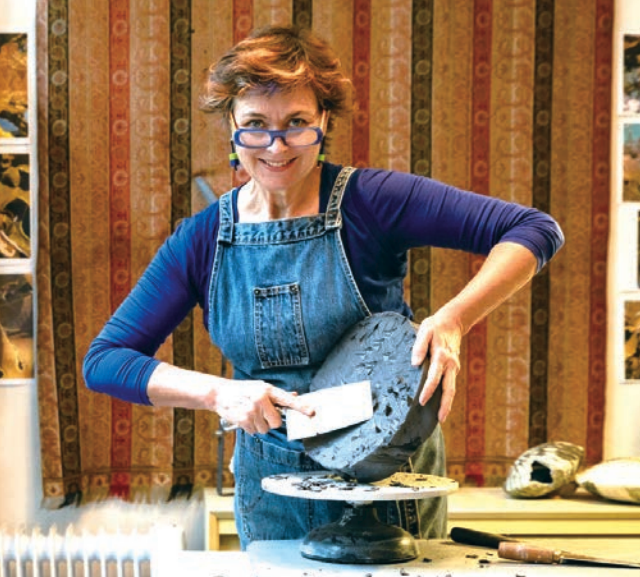 Although this has been a quiet year for the Australian Chapter, I would like to invite you to join me in congratulating Belinda Piggott, a previous Board Member and an active member of the Friends for many years. Belinda is a visual artist, working mainly with ceramics, exploring the intersection of nature and technology. Last year, Robin Gurr of the Australian Ceramics Society, interviewed Belinda in her studio, and the transcript of this interview appeared in the Journal of Australian Ceramics in July 2021. Belinda, many of your Hong Kong and Australian Friends are familiar with your work, and we are so pleased to be able to celebrate this success with you. More information on Belinda's work can be found at belindapiggott.com or via Instagram belindapiggott_article.
For all enquiries, please contact Belinda Piggott at [email protected].