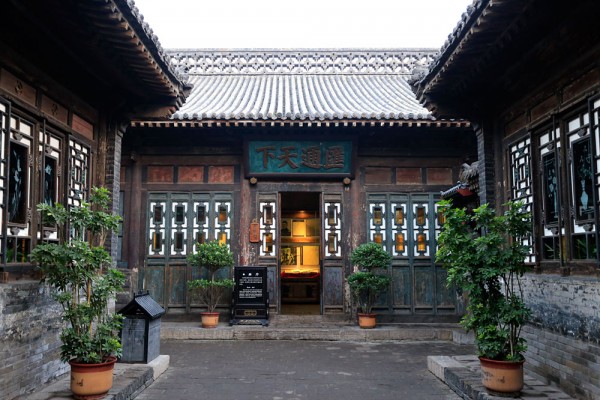 Come and join the Friends on a tour to Shanxi Province! We will explore the best of its rich cultural heritage in Taiyuan, Pingyao, Datong and its natural wonders in Wu Tai Shan. It is said that Shanxi is "the ancient Chinese Culture Museum".
Shanxi's long history can be traced back to 4,000-5,000 years ago, when it was a major cradle of the Chinese civilization. Due to its strategic location, Shanxi (west of the Taihang Mountains) became the key defensive bulwark between the Chinese Han and the nomadic tribes to the North.
At the Shanxi Provincial Museum in Taiyuan we will see a fantastic collection of Shanxi cultural relics from the Paleolithic to the end of the Imperial era: bronzes, porcelains, jades, paintings and calligraphy, including Buddhist arts and some items of the wealthy Shanxi merchants. It is a major Museum with 400.000 pieces of art, beautifully housed and exhibited.
In another part of Taiyuan, we will see the amazing new Contemporary Museum of Art, designed by the prominent architect, Preston Scott Cohen, renowned for his architecture and his academic works at Harvard Business School.
Pingyao is an exceptionally well-preserved traditional Han Chinese city, well known for the organisation of its merchants trading grain, salt, minerals and coal during the Ming and Qing Dynasties. With its courtyard houses, temples, small lanes, Pingyao a UNESCO Heritage Site, offers a rare glimpse into the architectural styles of Imperial China. A visit to the Chang family's Grand Courtyard, out of the town, provides an example of combined northern and southern styles with integrated residence and garden. We stop at the Shuangling Monastery to