Come with the Friends of the Art Museum, CUHK on a guided visit to the Yuet Tung China Works in Kowloon Bay to view the hand painted porcelain and watch a demonstration by one of their master artisans of this centuries old craft.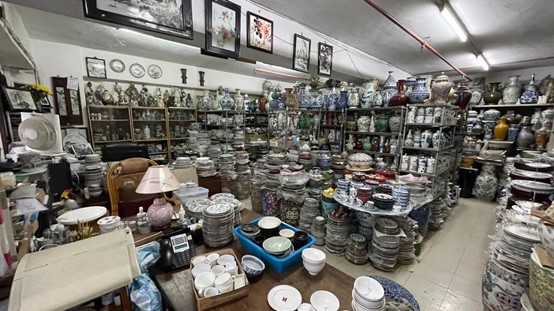 Date and Time: Friday 13th January at 10:30am
Place of tour: Unit 1-3, 3/F, 15 Wang Hoi Road, Kowloon Bay Industrial Centre, Kowloon Bay, Hong Kong.
Length of tour: Approximately one hour, followed by shopping at the factory.
Fees: Friends members HK$150, Guests of members HK$200. To be collected at the start of the visit. (If you find, at the last minute, that you are unable to attend after having registered, please contact Paul Yu at 92820007 or [email protected]. so your place may be allocated to someone on the waitlist.)
Reservation: Prior reservation is required as numbers are limited to 12 participants. To register please e mail to [email protected]. When registering please provide your mobile phone number and indicate whether you are interested in joining a lunch after the tour and at members' own expense.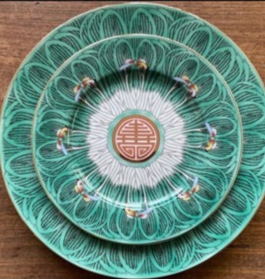 About the company and its wares:
Yuet Tung China Works is the oldest painted porcelain factory in Hong Kong.It was founded in 1928 and in its heyday employed more than 300 employees but is now reduced to just four. The speciality of the factory is the production of Canton Famille Rose Porcelain or Guangcai. This type of overglaze decoration originated in Guangzhou during the Kangxi period (1662 to 1722) of the Qing dynasty. In addition to traditional Chinese patterns the company produces at its own kilns,tailor made designs combining East and West ordered by local and overseas customers. These polychrome porcelain designs have become known as Hong Kong Ware and are the signature products of the company today.
As can be seen above the showrooms are filled with attractive examples of Hong Kong Ware all available for sale.